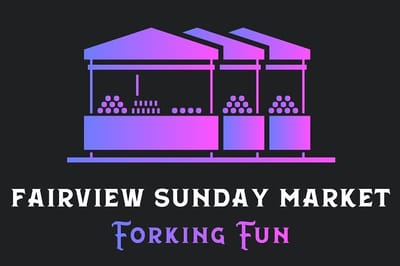 Fairview Mayor Brian Cooper and Public Works Director Allan Berry asked me, if I would help run and set up a Farmers Market in Fairview. I am currently the Gresham Farmers Market Manger with over a decade of Farmers Market experience and a citizen of Fairview, so I indicated I would love to help out. Then the Covid crisis hit and everything came to a standstill. Towards the end of 2021, they indicated to me the city was about to break ground for the Fairview Food Plaza and would I run the Market at this location. When they said run, they met own. Since I have a degree in Business, I decided to go for it and started a much-needed Sunday Market. This Market will have a small-town feel. We will be able to do a quick mid-summer, evening popup and have a Holiday Bazar if the vendors and customers alike request it.
Fairview Sunday Market LLC is a community driven outdoor Sunday Market. Featuring local vendors selling crafts, art, food, produce. beverages and so much more. We are here for you and hope that you support this effort, so we can sustain a place for all Eastside residents to come and socialize, eat, drink, shop and get entertained, right here in the heart of Fairview.
We invite all of you to come on down and have some fun at the Fairview Sunday Market.